Menu private event
Menu may varie per location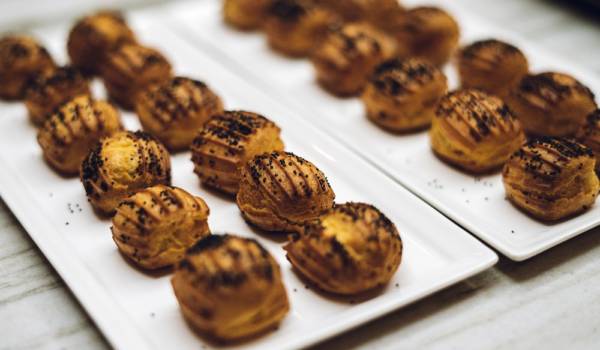 VEGETARIAN
Cheese board, nuts, dried and fresh fruit warm bread
Truffle and brie gougère, poppy seed
Portobello butter maître'D
Spring vegetables on a blini, herb dijonnaise
Roasted asparagus head wrapped into a tapenade and crudités fold
PROTEIN
Charcuterie board, pickled vegetables, warm country bread
Port infused melon ball skewer, smoked duck breast, mint shaving
Phyllo Wellington, butter maître D', harissa, tarragon
Pan fried sushi rice, torched Wagyu beef, cilantro and chili
Armagnac glazed foie gras, brioche, onion comfit and figs
Butterflied shrimp cocktail duo, avocado, horseradish salsa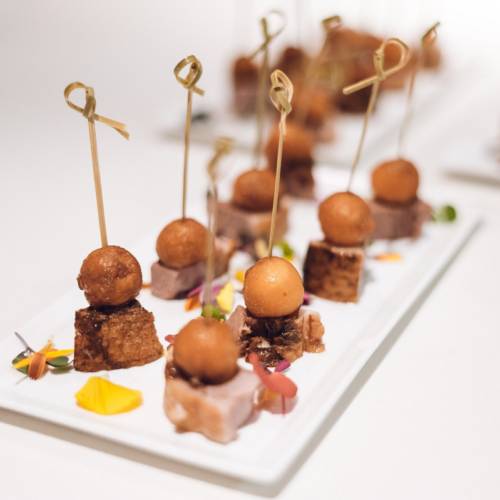 California salad, gem lettuce, roasted corn, avocado, cherry tomato, puff pastry, citrus and pinot noir emulsion.
Andalusian gazpacho and fresh goat cheese emulsion
Salad Lyonnaise, tomato, poached eggs, croutons and smoked back slab bacon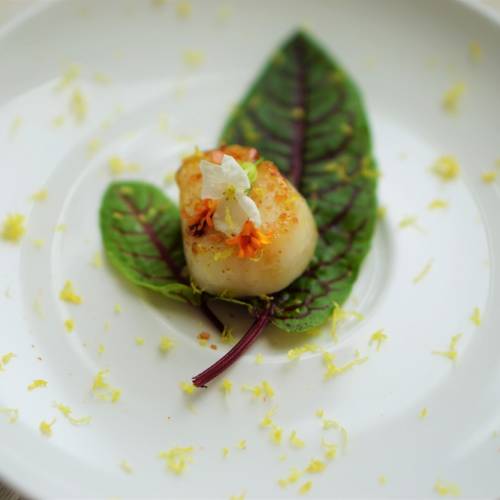 King crab, mango and avocado chutney, melted butter, sea salt
Knife cut Steak Tartar, mesclun Green toasted pine nuts, Parmesan crostini and truffle oil.
Pan seared scallops, Xérès reduction, comfit pear, Mache and gem lettuce.
Grilled octopus, roasted red pepper carpaccio, lemon capers and baby spinach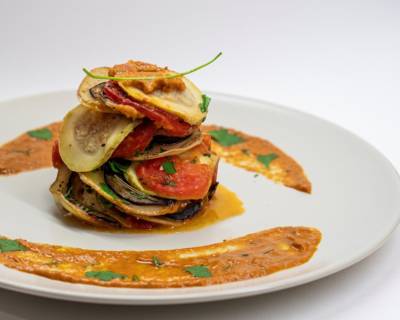 Ratatouille and Parmesan polenta mille-feuille
Crusted hazelnut, pistachio and herbs poached cauliflower, citrus and cognac sauce
Provençale Aioli, steamed vegetable, crostini and saffron rouille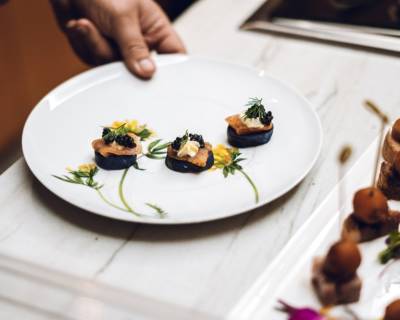 Sorel salmon, wild caught salmon fillet, sorrel, vermouth and Sancerre, wild rice
Chilean seabass virgin sauce, tomato, garden herbs, celery root mash, chorizo and calamari
Mediterranean bouillabaisse, fish and shell fish, orange, flamed anise, fennel, tomato, saffron rouille
Sashimi, caviar, cucumber and citrus marinade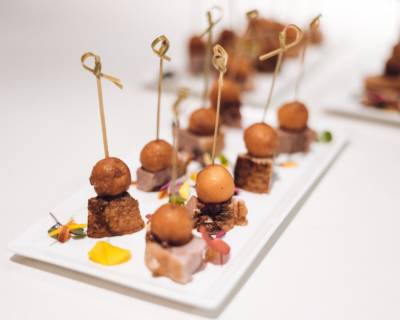 Beef tenderloin, duck fat fingerling potato, garlic parsley and Béarnaise
Lava stone seared Wagyu and dry aged beef selection, Spring vegetable salpicon
Burgundy beef, roasted mushroom, slow roasted caramelized bacon, tagliatelle pasta
Duck comfit, green peppercorn sauce, glazed spring vegetables.
Herb crusted lamb rack, roasted garlic cream, caramelized lemon, ratatouille, rosemary
Chicken rotisserie, shallots, tomato, potato, paprika, chili, potato and brown butter mash
Grand Marnier soufflé, raspberry liquor
Strawberry Éclair, macadamia nuts and strawberry coulis
Blanc mangé, peach compote, vanilla custard
Lemon meringue tartelette
Molten heart chocolate lava cake
Roasted peanut, salted caramel, chocolate tart
Tiramisu, mascarpone, expresso, cocoa
Opera cake, hazelnut, coffee, chocolate, cocoa